Kind Words from Our Brides
Alexandra was a dream to work with. She came to my house for hair and makeup trial and I instantly booked with her. I wanted the perfect, effortless looking mermaid hair and simple, very natural makeup. She hit the nail on the head! When it came to wedding day she sent over a schedule for all of the girls and moms! I had a large bridal party of 8 plus 2 moms to get done and miraculously we stuck to the schedule! I have been in tons of weddings and none of them was the bride on time for the ceremony! I arrived at my venue looking like a perfect mermaid with time to spare for the first look! I highly recommend Alexandra and her team, they are so sweet and professional! Thank you Alexandra!
Alexandra was a dream to work with! She was so accommodating and really took the time to understand how both my mother and I would like to wear our hair on the day of my wedding and executed on those wishes. More importantly, she made sure that we were happy with the end results on both the day of our trials and the day of the wedding and that our styles were secure! And, as a true professional, she was able to provide us with helpful suggestions as to how I should wear my veil and secure it on what turned out to be a very windy August day! I'd use her for hair and make-up in the future heads-down!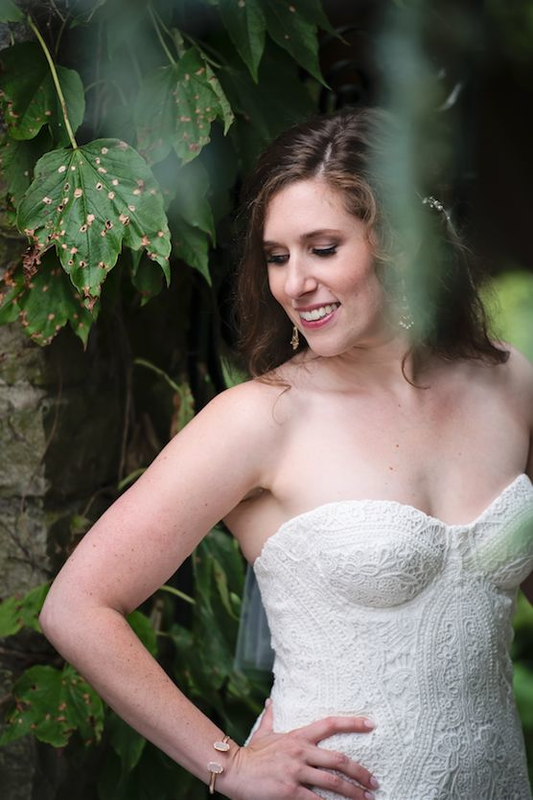 Alexandra was amazing to work with and had no trouble understanding what I wanted my wedding day look to be. I wanted a slightly elevated look from what my everyday hair and make up routine is. I did not want to be one of those brides with heavy make up and a tight up-do! I got the wildflower bride package which came with a hair and make up trial, any hair style, a lip stick for touch ups and an adorable emergency kit. Totally worth it. Alexandra's team was also amazing. My girls and I had a great day getting ready and were also very happy with their hair and make up. A few, including my mother, also bought the lipstick because they loved it so much. They were also ahead of schedule with 8 getting make up and 6 getting hair done. We had extra time for mimosas! I can't say enough good things :)
Alexandra was such a pleasure and calming presence to have with us the morning of my wedding. She was on time and even stayed through the afternoon until everything was ready to go. She is a lovely person and did a beautiful job on my and my sisters hair, doing exactly what we asked for. I 100% recommend her!
Alexandra did an amazing job! She made myself and all 5 of my bridesmaids feel so beautiful. She came right to my house and did both our hair and makeup. She was such a pleasure to work with. Thank you so much again Alexandra!!!!!